HS Property Group is an innovative real estate company focused on the acquisition, asset management, development and disposal of property across Greater Manchester and the UK.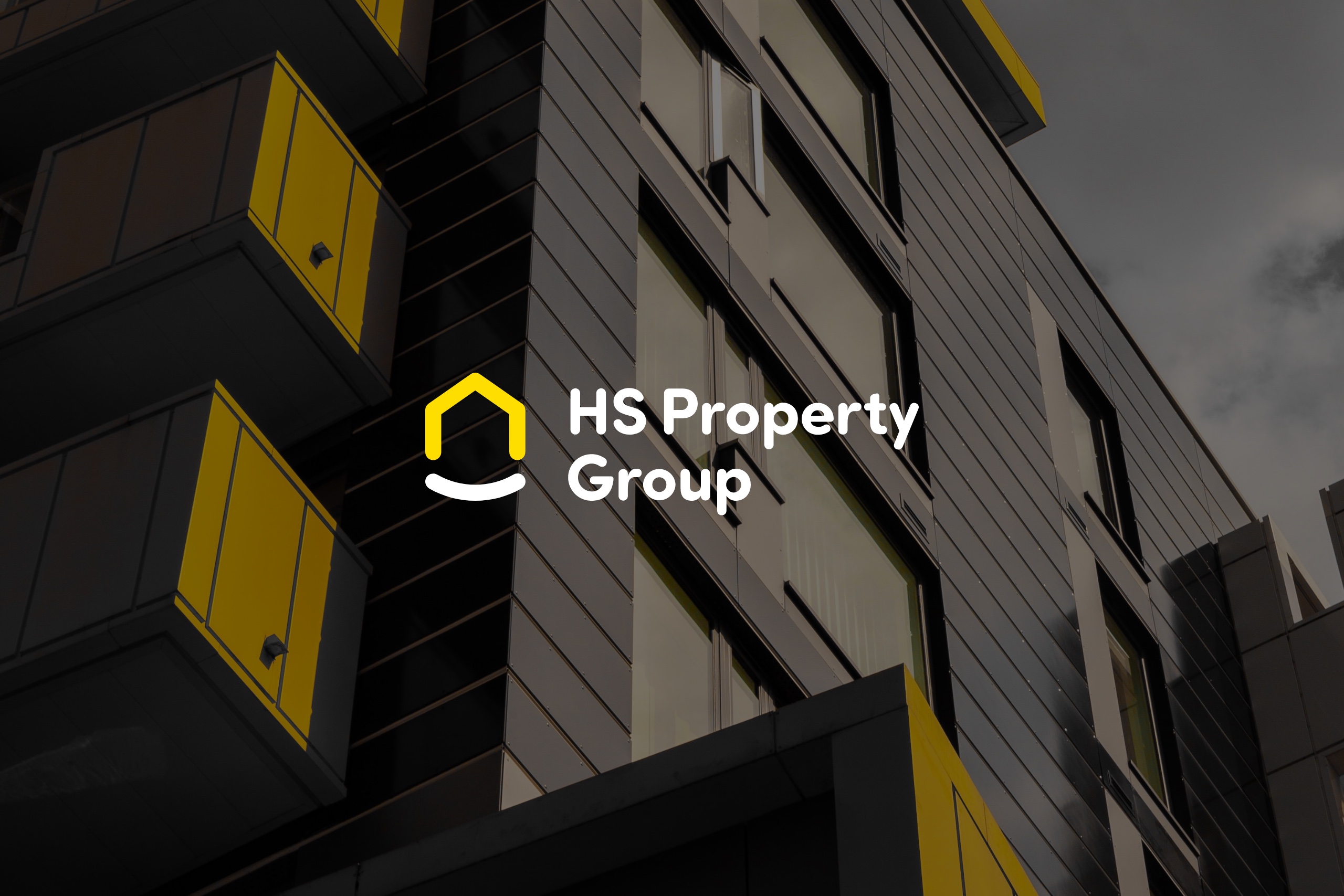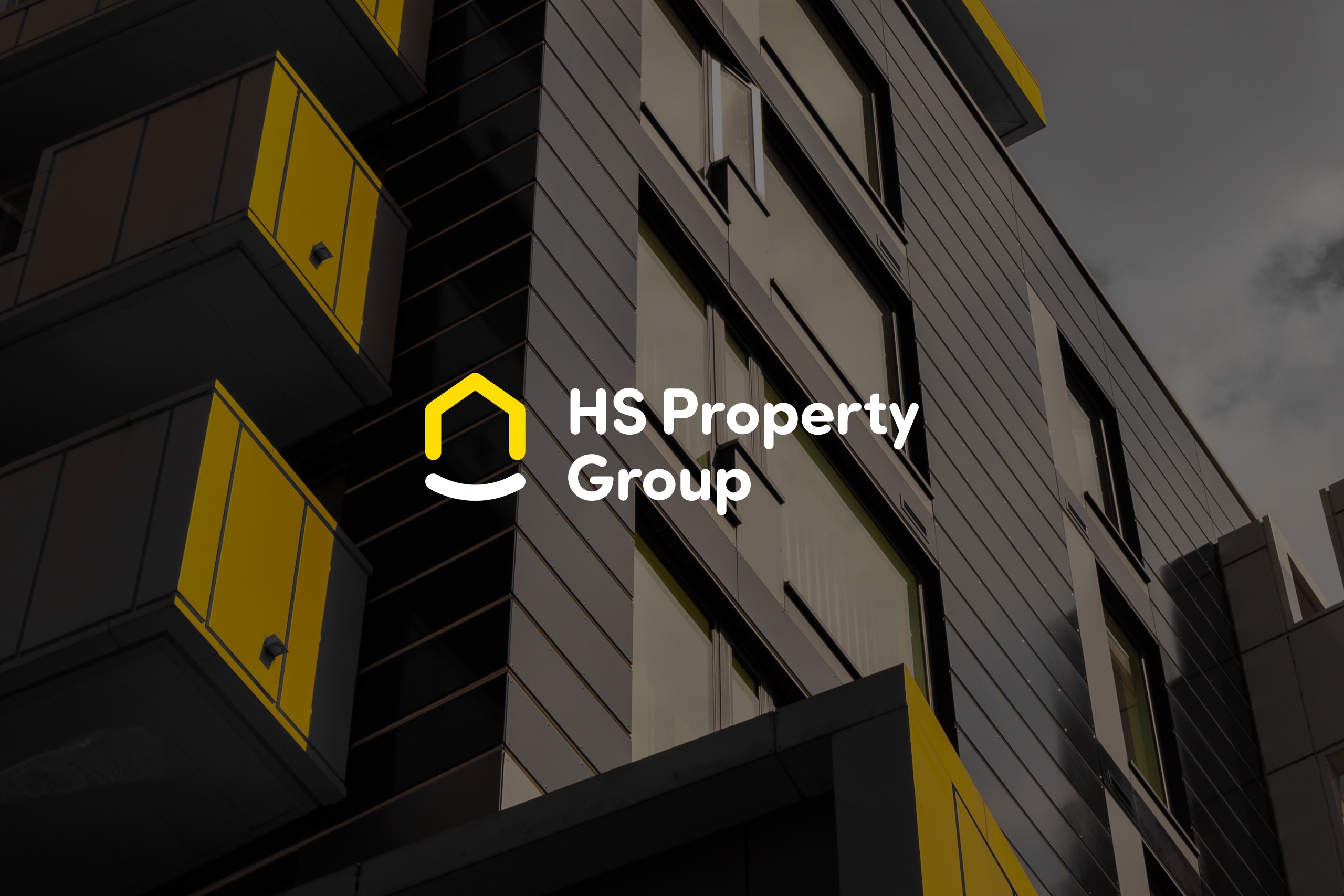 HS Property Group wanted branding to reflect its friendly approach and to click within the social housing sector where HS Property Group is actively trying to make changes for the better. The logo mark combines the familiar shape of a house with a welcoming smile.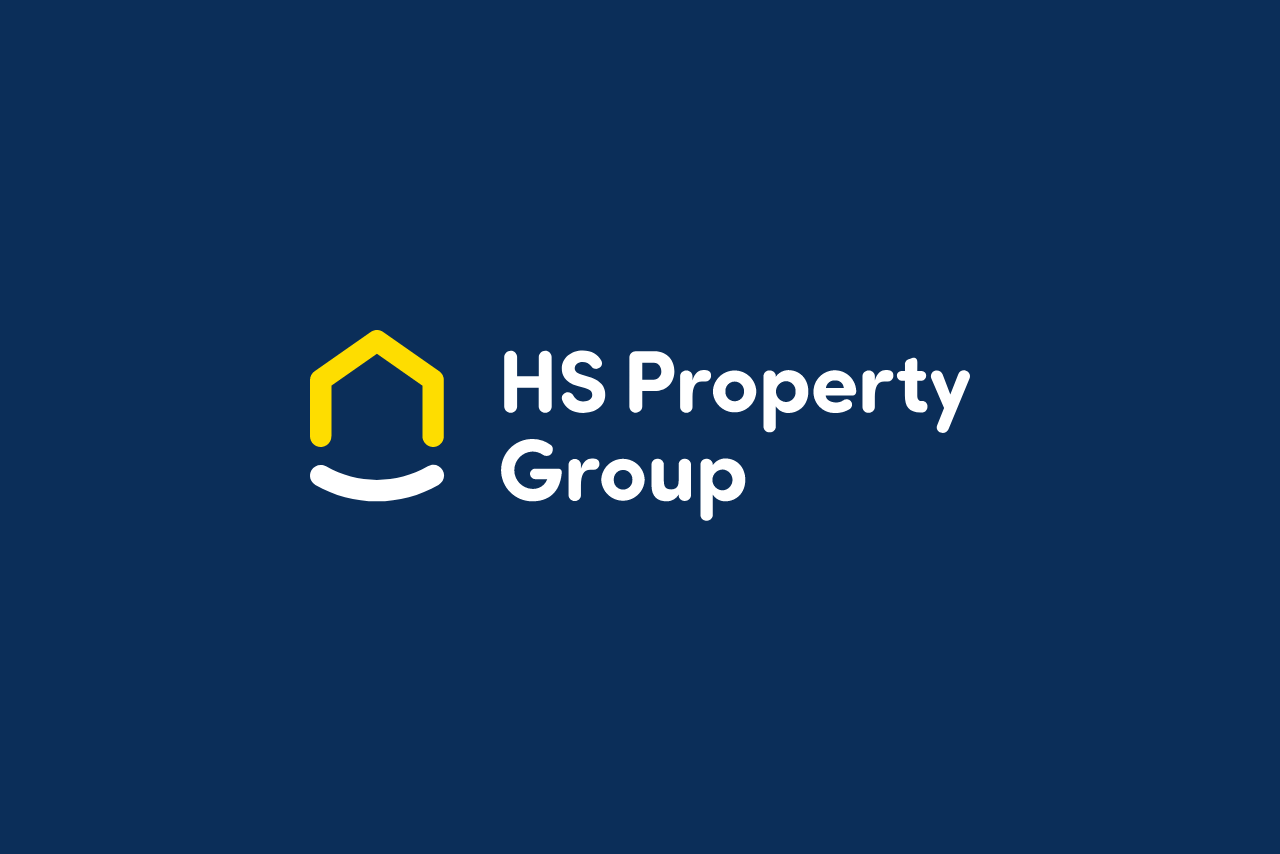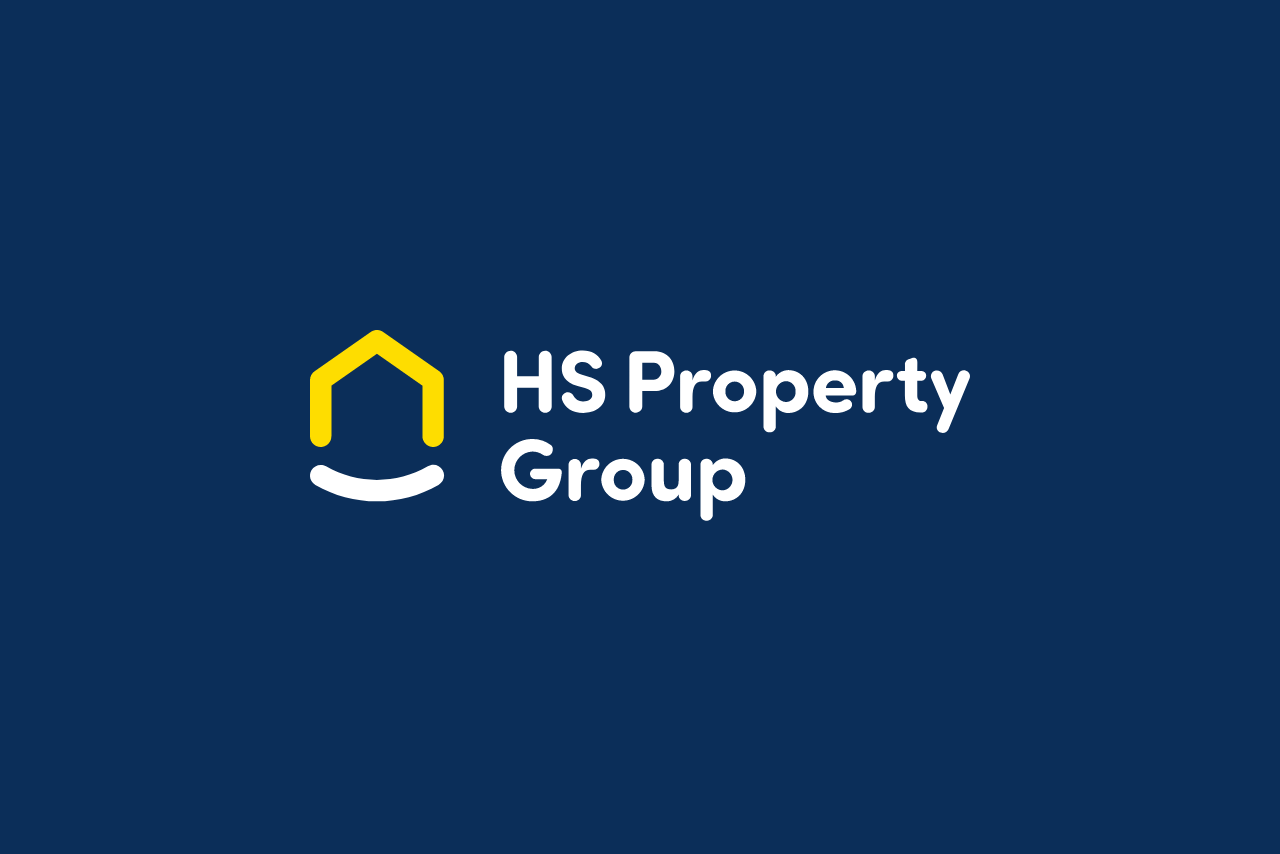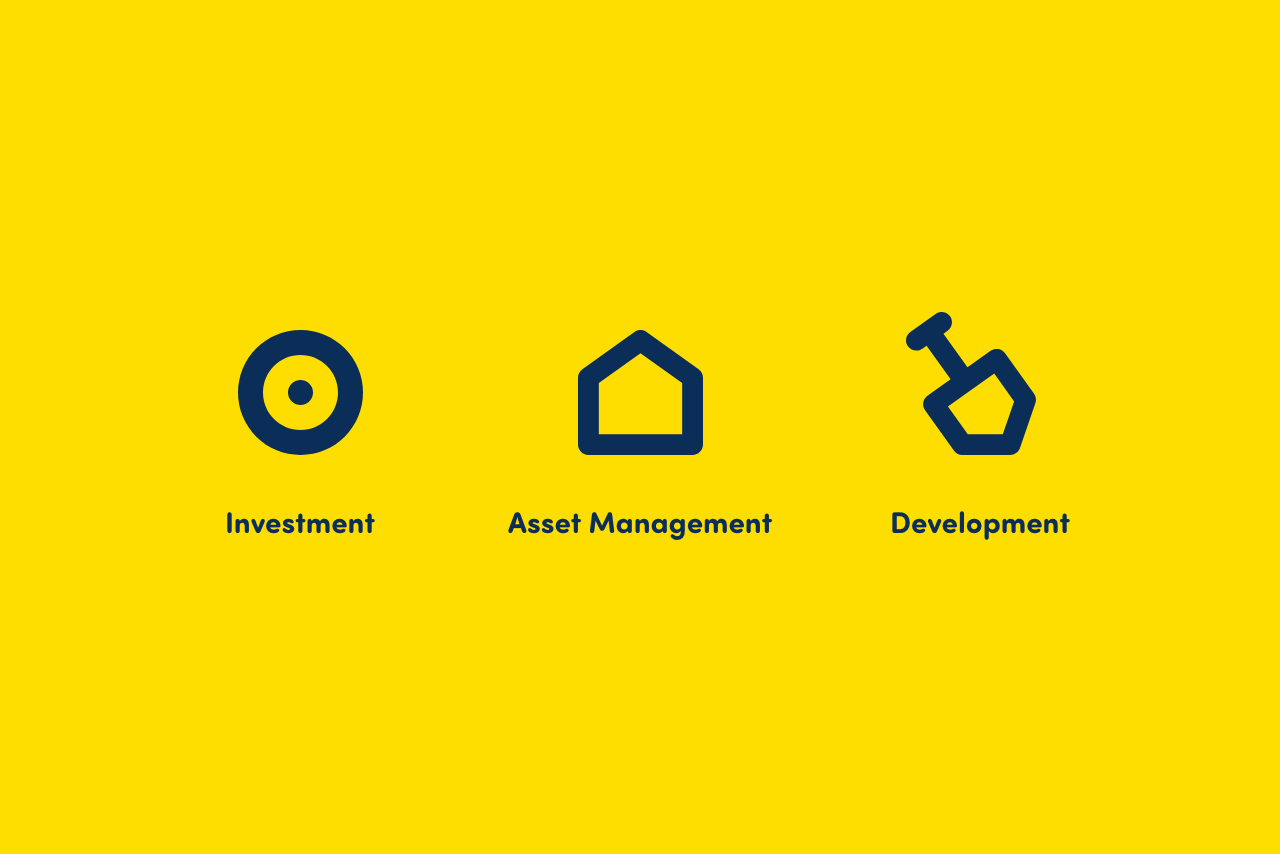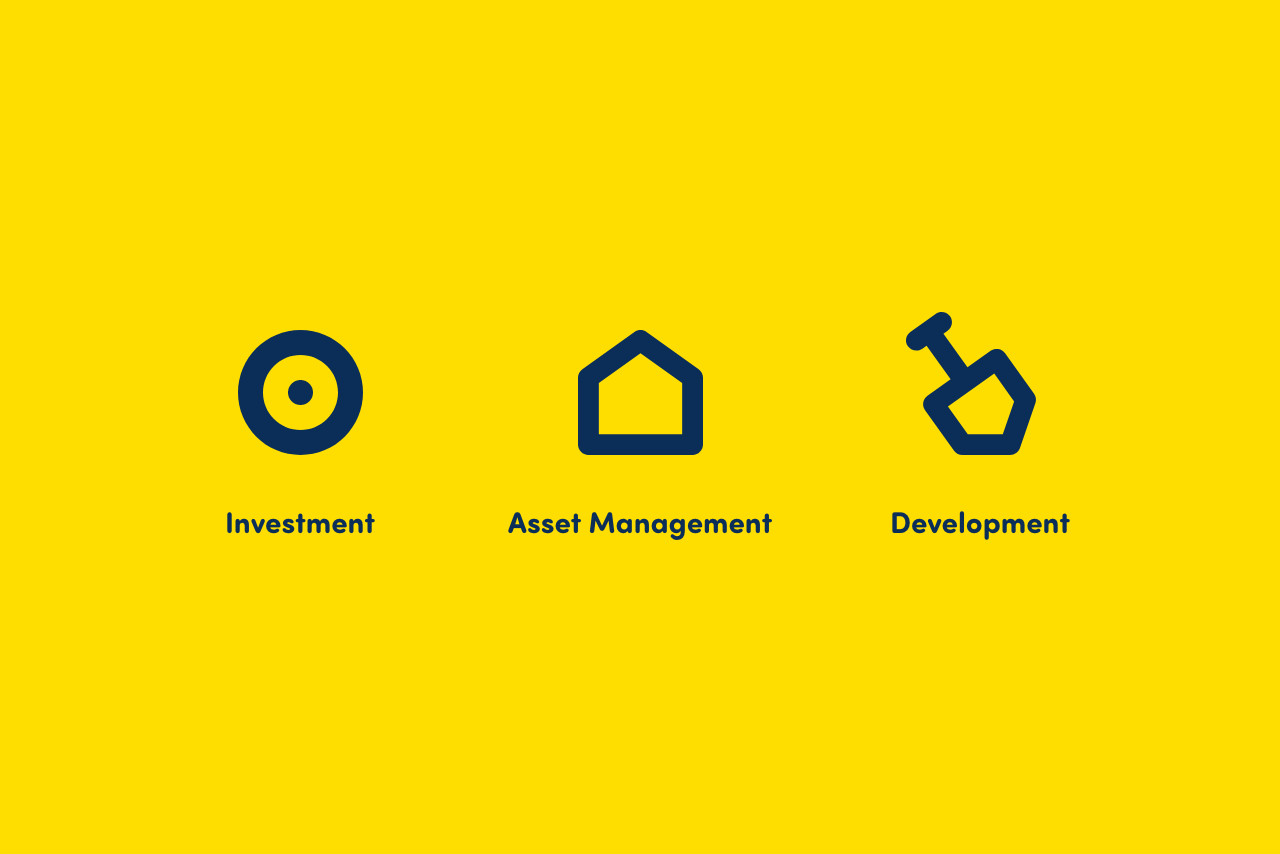 The HS Property Group website follows a design system comprising rounded buttons, friendly typography, brand colours and custom iconography. The new website makes it easy for a visitor to find information and make enquiries.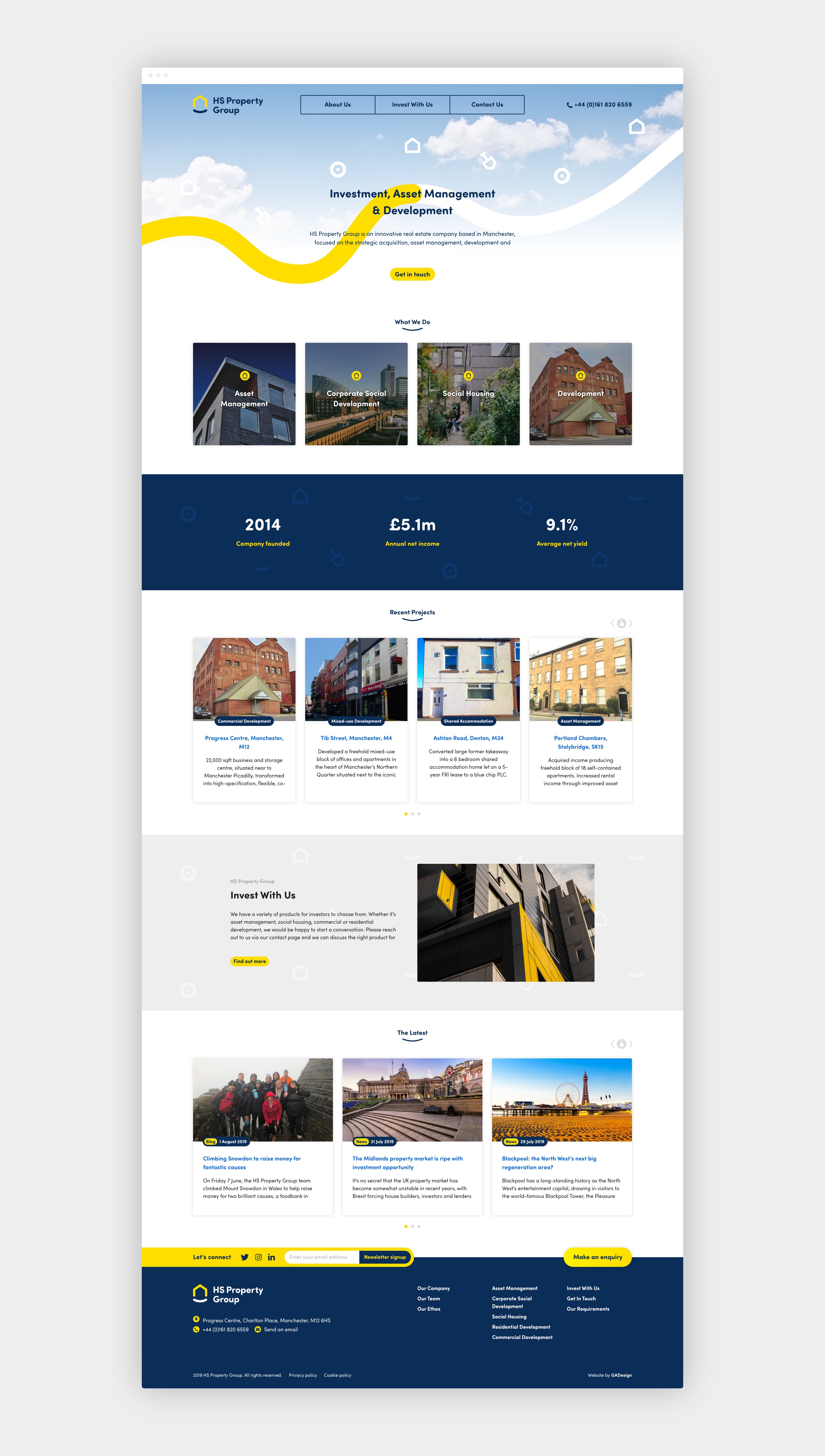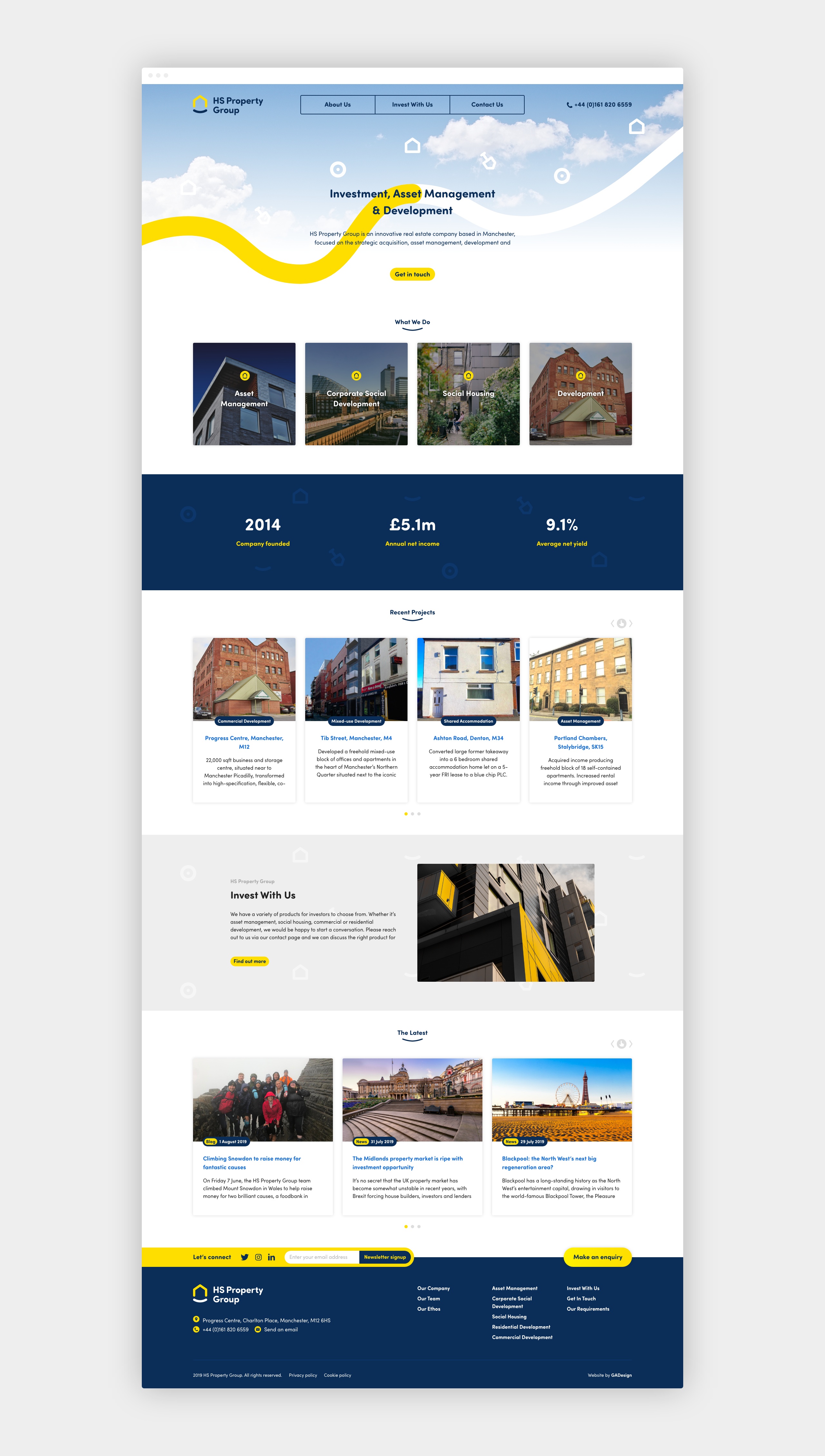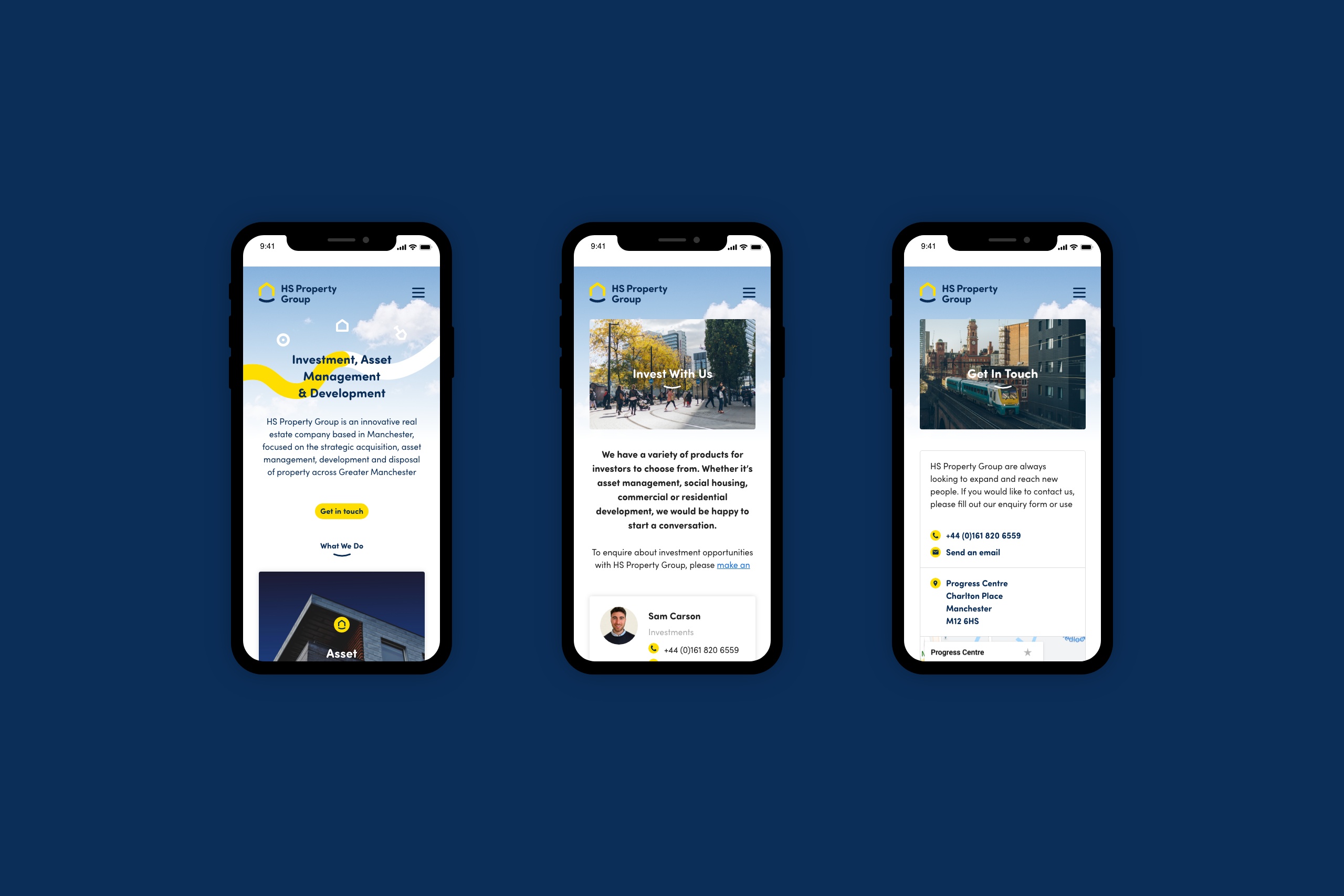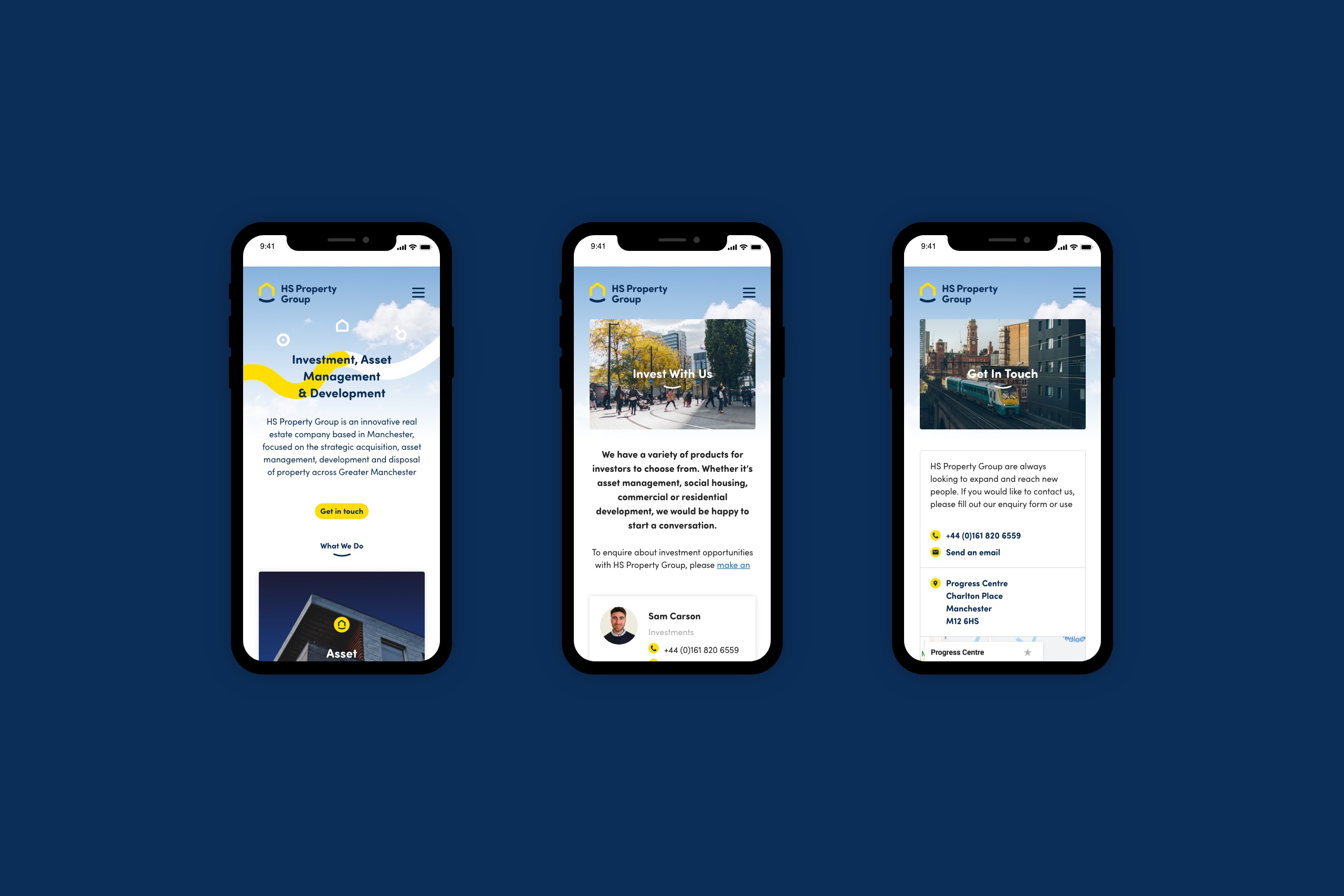 If you want to work together on a design project, speak to me on 07539 619426 or email hello@gadesign.co
[unex_ce_button id="content_v6qb6k74u" button_text_color="#ffffff" button_font="semibold" button_font_size="30px" button_width="auto" button_alignment="center" button_text_spacing="0px" button_bg_color="#111111" button_padding="10px 20px 9px 20px" button_border_width="" button_border_color="" button_border_radius="" button_text_hover_color="#ffffff" button_text_spacing_hover="0px" button_bg_hover_color="#7e9ae9" button_border_hover_color="" button_link="/work/view-all" button_link_type="url" button_link_target="_self" has_container="1" in_column=""]View all work[/ce_button]